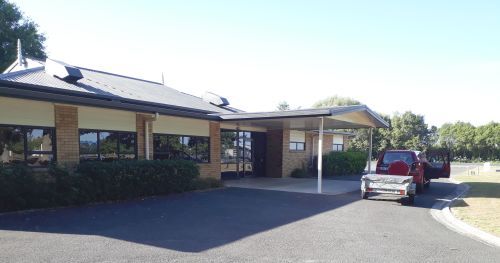 Above is the covered main entrance to the Gordonton Hall. This entrance is suitable for unloading and loading, particularly if the weather is wet.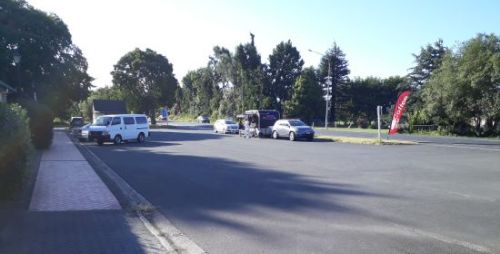 50 car parks are available in a parking area at the front of the hall. Additional parking is available in other areas including the side street and a parking area in front of the nearby shops. The area around the hall, or nearby, is suitable for self-contained caravans and RV's.
You are discouraged from parking on the main road as it is very dangerous.